Deprecated
: Function create_function() is deprecated in
/home/ccfjax1/public_html/wp-includes/plugin.php
on line
441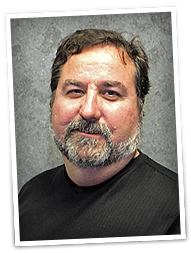 Worship Leader
When and how did you get saved?
In 1989 I accepted the Lord in my life during an alter call of an evening service. I felt the Lord tugging on my heart to submit my life and to follow him. Luke 9:23, Then He said to them all, "If anyone desires to come after Me, let him deny himself, and take up his cross daily, and follow Me.
What do you love most about God/being a Christian?
Even though I know I am a sinner it is my greatest desire to know God more. I am reminded daily by The Word, that God loves me and sent His Only Son to die on the cross for me. The price that Jesus paid for me to be forgiven for my sins is why I serve the Lord and want bring others to the knowledge of Him.
What is your favorite verse? why?
I have many favorite verses, but my life verse has been for years has been Philippians 4:13 I can do all things through Christ who strengthens me. Though my life and many struggles I keep seeing I am just a sinful man who fails and struggles at life challenges, Christ gives me the Hope encouragement and the ability to accomplish what God has for me.
How did God lead you to Calvary Chapel West Jacksonville?
During a time in my life I was very down and discouraged about going to Church, God I know lead me to this place because of my complacincies of my walk. I started staying home on Sunday's and listening and watching churches on the technologies available. I watched Calvary Ft Lauderdale services on Sunday mornings and went to several churches locally around Orange Park trying to find a new church I could call home. In 2010 a friend that I met at a Calvary church informed me that CCF was meeting in Oakleaf Plantation and I should check it out. When I attended CCF, the Lord gave me a peace about being a part of the fellowship. A short time after, my family started to attend and the Lord opened up an opportunity for me to serve during the 2010 Easter service.
What do you love most about serving in the ministry you are currently serving in?
Serving in the Music Ministry is fun but is hard work, I love serving the Lord with my family and being able to lead the congregation in praise and worship. Our fellowship is awesome and I love Gods people.
What are your hopes for CCF?
I am very thankfull for the hard working people that have come along side for every service, Gods work can't be done without their hard work and dedication to Him! I am also very thankful for Pastor Allen, and for him to be Gods messenger to spread Gods Word.
It is my prayer the our fellowship would grow not only by numbers but also that they would be fed by Gods Word and develope into the people that God desires.
Deprecated
: Function create_function() is deprecated in
/home/ccfjax1/public_html/wp-includes/plugin.php
on line
441